Hi there! Let me quickly introduce myself. My name is Lidiane and I'm from Brazil. My passion is to travel and in my trips I always met a lot of people. I have a travel blog, it's written in portuguese. When I tell to non brazilians about the Blog they always ask me to write in english as well. So, this is my first post in english. I will list the 5 top reasons to visit Brazil in your next vacation. I hope you enjoy it!
Brazil is located in South America near Argentina, Chile, Peru. Is the largest country in both South America and Latin America.  Is the world's fifth-largest country by area and the sixth most populous.
The country has 26 states and more than 5.500 cities. If you are plannig a trip to Brazil you need at least 15 days to cover your bases in an small part of the country and feel our energy. I will write a post about our currency, weather, states and other important things to know (follow our Instagram or Facebook page).
5 reasons to visit Brazil
Diversity is a perfect word to describe Brazil. From now on I'll show you why.
#1 Brazilian people
I have travelled to 32 countries untill now and I can say that we are a very warm people. Our capacity to host and make you feel at home is enormous. Depending on the region that you want to visit you will find a lot of English speakers and in some regions none. But don't sweat with that because we like to talk even if we don't understand your language.
Here we have descendants of Europeans, descendants of Africans, descendants of Asians, indigenous people…our population is a mix. With so much diversity, it's safe to say that brazilians are friendly with foreign tourists.
Yes, some of our cities is violent. So just be carefull. If you are in the middle of the crowd in Piccadily Circus or Times Square what do you do? You pay extra atencion to the people around you and watch your belongins, here is the same. Or you could just avoid going to those cities and enjoy our contryside, mountains, waterfalls…
#2 Sun all year around
Brazil is a very big country and we have a wide range of weather conditions! But most of the country's climate is tropical.
In the northeast of Brazil, for example,  there are a lot of beaches and the weather in that part is mostly warm all year long. With temperatures around 27 ºC till 37ºC you can get a nice tan while enjoy our beautiful coast.
But if you want lower temperatures, for example, you can go to Ouro Preto in the State of Minas Gerais and enjoy our montains and waterfalls. There are a lot churchs and history nearby the city. Is for sure one of my favorite cities in the world!
What I'm trying to say is that Brazil's weather is great to enjoy your vacation.
#3 Natural wonders
As I said, Brazil is very big so our natural diversity is huge. We have more than 2.000 beaches, mountains, waterfalls (more than 80 waterfalls only in the state that I live), rainforests and the list goes on and on!
I'm sure you heard about "Amazônia", our rainforest that is known as the lungs of the world. We also have the Iguaçu Falls, Fernando de Noronha Islands, Chapada Diamantina National Park and a huge list of natural wonders, some of than as famous as the one's that I've listed above and others not so much, but I can assure you that all of them are special.
We have a lot of waterfalls and beaches that are located in small cities or vilages that are more regional and is good to know them to because they're undiscovered, cheaper and not so full of tourists. Again, we have diversity for all tastes, if you want famous beaches/mountains/other places we have or if you want undiscovered one's we have them too.
#4 Brazilian food
Sorry if I'm being rude to your country's cuisine, but brazilian food is one of the most delicius food in the world! I lived in England and USA in the past and I can say that our food is 1.000 times more juicy than theirs (or yours).
Have you ever heard about pão de queijo or feijoada or feijão tropeiro? No?! Only those 3 foods are awesome reasons why you should visit Brazil in your next vacation =)
Doesn't matter which part of Brazil you'll visit the food will be amazing. Here are some photos 😉
#5 Is cheap to travel to Brazil
If you are from Europe or North America for example is safe to say that Brazil is very cheap. Once Euro/USD/Libra is more valuable than Brazil's currency, you can do a lot of things without spending much. So instead of travel to Europe, Australia or North America you should visit Brazil and realize that here you can have a lot of fun spending much less.
The only thing that is a little bit expensive is the plane ticket but once you are here things are very affordable.  Specially if you avoid the big cities such as Sao Paulo and Rio de Janeiro.
Special tip: find a local friend, things will be cheaper. As I said at reason #1, we are a very warm people! I will be happy to help you if I can.
I hope that you have enjoyed the 5 reasons to visit Brazil and come to my country to see for yourself that all 5 reasons are truly awesome. I'm sure that you will fall in love with my country! If you have any questions or doubts about the content of the post or about Brazil please write a comment in the box below and I will answer as soon as possible.
One more thing, the Blog has an Instagram account @partiuviajarblog , follow us there and check it out our photos!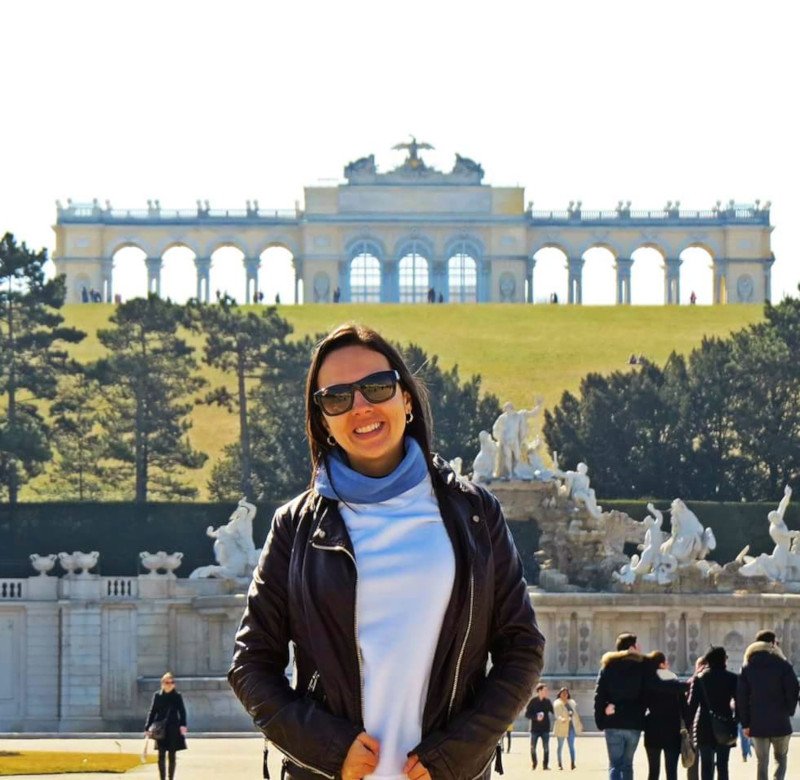 Nasci e cresci no interior de Minas Gerais, sou advogada de formação e consultora de viagens de profissão. Tenho 33 anos e desde sempre sonho em viajar o mundo. Já visitei 37 países (alguns mais de uma vez), tendo morado em 4 deles. Em 2016 criei o blog Partiu Viajar para ajudar e inspirar mais pessoas a viajar.